Excerpt:
Kiirsi called while Jes and I were throwing together a quick dinner.
"Are you watching the news?" she asked breathlessly.
"No, why? Have they found something?" Her tone set my heart pounding.
"You have to turn on channel 2. They said they are airing an interview with Josh."
I hung up and hurried to my room. I closed the door, then turned on the TV. Josh's interview started, and I recognized the scene I'd witnessed earlier.
Chris Jones was scrupulously polite, but he asked the difficult questions. My heart sunk lower and lower as Josh evaded every answer, not even bothering to come up with solid excuses.
"How are the boys doing?" Chris asked.
"They seem to be doing good," Josh said.
"Yeah, right. Like you know. You hadn't even seen them in days," I whispered under my breath, bitterness choking me.
"How have you been handling all of this? It's got to be hard?" Chris asked.
Josh looked down at his keys in his hand and shuffled a bit. "Yeah, I'm just trying to . . . figure out what I can do. So I don't sit idle."
It was hard to watch. I jumped up from my seat on the side of my bed and paced in front of the TV. Chris continued to grill Josh about his claim to have taken the boys on a camping trip.
"I frequently take the boys on camping trips. Nothing big, just overnight. We have s'mores and stuff."
"So you took them camping. Where did you go?"
"We went . . . down south. To some trails down there."
Chris pressed him. "Like around Moab?"
"No, not that far. We went . . . to the, um, pony express trails." He was really fidgeting and didn't look Chris in the eye. I felt nauseous.
"Are there camp sites at the Pony Express trails?"
"Um . . . yeah, I think . . . a few."
Chris gave him a reprieve from that specific question. It was obvious Josh didn't have a good answer.
"So what time did you leave?"
"I got off to a pretty late start." The hedging continued, and Josh denied having any idea where Susan was. He said she'd gone to bed at a regular time and that he didn't even know where to start looking for her.
Chris finally let Josh escape, and I snapped the TV off. The doubts about Josh's guilt were entirely gone. I knew Josh. If he had information, he would have talked as long and loud as anyone could have stood it. He usually dominated every conversation from a sheer desire to be at the center of attention, especially if he thought it showed off his intelligence.
I knew that if Susan had actually left like he was suggesting, he would have been proclaiming what a rotten deal it was to anyone who would listen. This Josh was a lie.
I walked slowly back down the stairs, my heart heavy under the crushing weight. If Susan was dead, and my heart whispered that she was, then I had a murderer in my house.
A Light in Dark Places
In December, 2009, Susan Cox Powell was reported missing from her home in West Valley City, Utah. As law enforcement tried to piece together what had happened to Susan, her husband, Josh Powell, became the only person of interest in the case. For Jennifer Graves, Josh's sister, the nightmare started long before Susan's disappearance. From her experiences growing up in the Powell family to the terrifying moment when she first started to believe her brother was a killer, she relied on her faith to stay strong. She devoted herself to the safety of Susan's boys, Charlie and Braden, whom she hoped to be able to raise as her own. When the boys were murdered by their father in February, 2012, Jennifer was more than devastated, but she had to believe there was a reason for it all—including the deaths of her beloved nephews. In A Light In Dark Places, Jennifer shares her struggles and her triumphs. In coming to terms with such tragedy she finally was able to embrace the truth that we all have the power to choose our own path—and there is always hope, no matter how dark things may seem.
Praise for A Light in Dark Places
I just finished reading "A Light in Dark Places" By Jennifer Graves and Emily Gray Clawson. I was impressed with how well written the book was. The descriptions are such that I felt I was part of the story. I was grateful that the message was one of hope and peace in tragedy. The book does tell the tale of Susan Powell, her boys and their demise but doesn't dwell on it. It was nice to see inside the life experiences of someone so close to them and to see things from Jennifer's perspective rather than what you see on the media. I highly recommend this book. It doesn't disappoint! – T. Hyde
I love true accounts of people overcoming challenges and helping others with the lessons learned from them. This story of Jennifer's experiences throughout her abusive childhood, and later the disappearance of Susan and the murder of her two sweet nephews is just that. She shares how she felt God's hand in her life, guiding her to make better choices than the rest of her family did. Though the book had so many sad details, it ended with hope, courage and love. ~D. Raymond
I had followed the story of Susan Powell very closely so I wasn't sure if the book was going to tell me something I didn't already know...but it sure did. Jennifer was very brave in writing this book and all she had done in support for Susan. I highly recommend the book it sheds a light on the whole situation that helps make things more clear. ~ Carolyn
This was a very informative read. I lived in Utah at the time of Susan's disappearance and followed the news every day. This book answered many questions that the news did not. Although it was very sad and I already knew the outcome it was a good read. I admire Jennifer for her part in the whole story and I am glad she had the fortitude to write this book to honor her sister in law. ~Katie O.
To finally read about details that were never shared brought closure for me about this insidious crime. While the book was an easy read, the message shared about breaking the cycle of abusive relationships is invaluable. It truly does take someone removing themselves from their abusive family's presence to stop the cycle. Praises to the author for sharing her perspectives. ~Arlene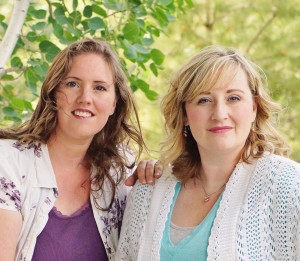 Jennifer Graves
is the mother of 5 beautiful children, 2 girls and 3 boys. She and her husband have been happily married for 19 years and together have been active in their community and church. Jennifer is the sister of Josh Powell who killed his 2 sons, Charlie and Braden, as well as himself in February of 2012, and is also believed to have killed his wife, Susan Cox Powell, in December of 2009. She is the recipient of the 2013
ChainBreaker of the year Award
, given for breaking the chain of abuse and violence in her family. She enjoys homeschooling their children and mentoring in classes for the commonwealth school they attend. She also loves reading, playing card and board games, and learning new things. Most of all she loves to spend time with her husband and children. They currently reside in West Jordan, UT.
♦ ♦ ♦
Emily Clawson
is an author, a mother and a mentor. She traditionally writes inspirational fiction. This book has been a life changing experience for her and she is grateful to have been a part of telling this story. She resides in Taylorsville with her husband and four children where they run their
leadership mentoring programs for youth
.
Tour Giveaway
$25 Amazon Gift Card or Paypal Cash
Ends 11/21/13
Open only to those who can legally enter, receive and use an Amazon.com Gift Code or Paypal Cash. Winning Entry will be verified prior to prize being awarded.
No purchase necessary.
You must be 18 or older to enter or have your parent enter for you.
The winner will be chosen by rafflecopter and announced here as well as emailed and will have 48 hours to respond or a new winner will be chosen.
This giveaway is in no way associated with Facebook, Twitter, Rafflecopter or any other entity unless otherwise specified.
The number of eligible entries received determines the odds of winning.
a Rafflecopter giveaway
Gustosa Giveaways' is not responsible for prize fulfillment.